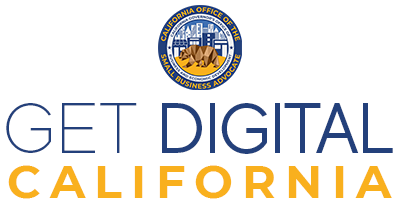 Offers, Resources and Tools from our Proud Partners
Industry leaders and California state agencies offer ALL California small businesses special discounts, programs, trainings, tools and resources to support pivoting and adapting to the current times and new online marketplaces. Most importantly, we are coming together to invest in a shopping experience with safety at the center.
Disclaimer: All products, services, and information provided on this website are for the convenience of the small business community and does not constitute or imply an endorsement or guarantee by the California Office of the Small Business Advocate (CalOSBA), GO-Biz, or the State of California. The use of "Calling All Californians: Shop Safe Shop Local" logo may only be used in conjunction with this campaign to direct small businesses to the messages and landing page housed at GO-Biz. CalOSBA, GO-Biz, and/or the State of California do not control or guarantee the accuracy, relevance, timeliness or completeness of information contained on a linked website and shall not be liable for any loss of profits or business or any direct, indirect, or consequential loss or damage as a result of the use of the products, services, and information a business, entity, or individual uses.