Zero-Emission Vehicle Market Development Strategy
The ZEV Market Development Strategy is meant to help California collectively move forward and deliver zero-emission benefits to all Californians. It outlines how state agencies and stakeholder groups key to our transition ​can move together with the scale and speed required to reach the state's ZEV targets:
of in-state sales of new passenger cars and trucks will be zero-emission by 2035.
of medium- and heavy-duty vehicles in the State will be zero-emission by 2045 and by 2035 for drayage trucks.
of off-road vehicles and equipment will be zero-emission by 2035.
The ZEV Strategy is a living document that will adapt over time based on feedback and lessons learned. If you have questions or feedback, please email us.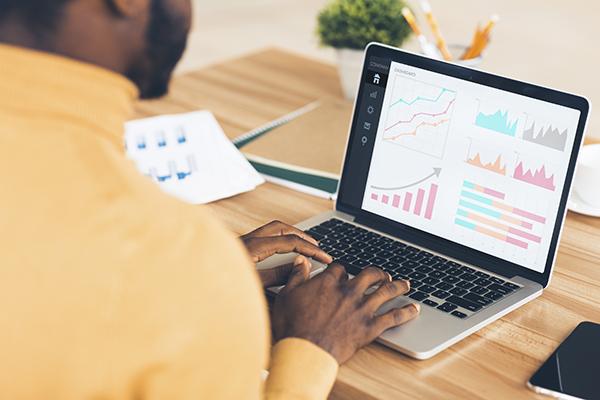 ZEV Market Development Metrics
ZEV Market Metrics track the state's progress toward targets set in the ZEV Market Development Strategy, agency objectives, and pillar priorities. Tracking diverse market metrics, or market health indicators, also facilitates ongoing collaboration and information sharing. Metrics will continue to be added, refined, and shared in quarterly ZEV Market Metrics Snapshots.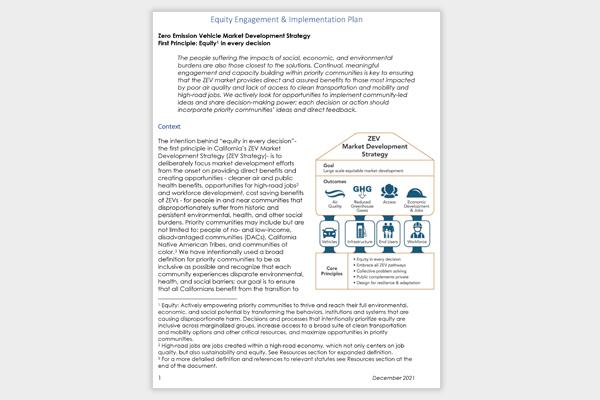 Equity Engagement & Implementation Plan
The Equity Engagement & Implementation Plan is focused on addressing inequities through both process and outcomes. Providing a ZEV Equity lay of the land, an inventory of existing engagement, and priorities for improvement, the Plan will be updated annually as we continue to learn and improve.
Published December 2021.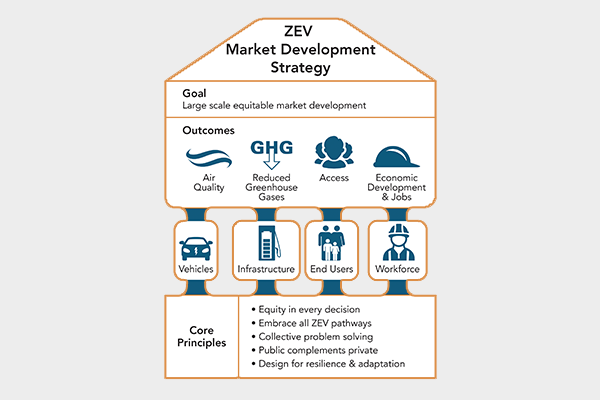 ZEV Pillar Priorities Document
This ZEV Strategy implementation document identifies near term actions that will advance the ZEV market by creating market opportunities, removing barriers, and expanding shared knowledge.
Published October 2022.
Agency ZEV Action Plans
State Agency Plans are concise and ambitious documents that are designed to share ZEV priorities, foster alignment across agencies, and ensure agency actions are coordinated. Each is aimed at advancing the market in one or more of the four ZEV market pillars and reflect the core principles of the strategy.