Foreign Missions & International Agreements
GO-Biz travels globally to promote California.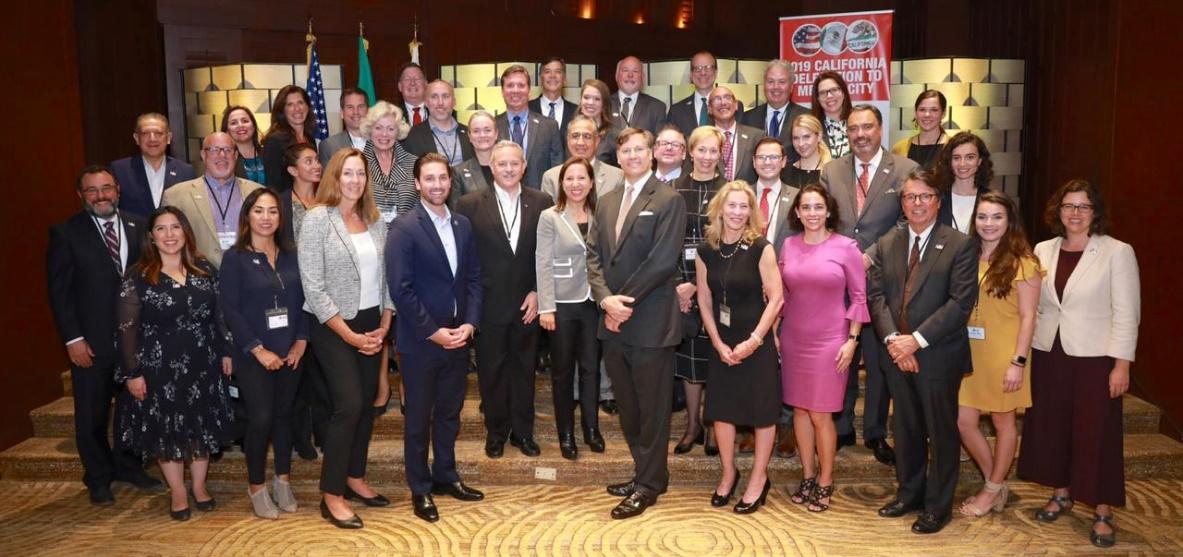 Mexico – October 2019
– Group photo of the California Delegation led by Lt. Governor Eleni Kounalakis with the U.S. Ambassador to Mexico, Christopher Landau.
Mexico – October 2019
From October 1-4, 2019 GO-Biz supported a delegation of California businesses and state agencies led by Lieutenant Governor Ambassador Eleni Kounalakis. The delegation traveled to Mexico City to advance business, collaboration, and partnership between California and Mexico. The group was made up of 20 private sector leaders from the agriculture, energy, and clean-technology sectors, as well as approximately 20 representatives from an array of state agencies.
On this mission, GO-Biz signed Memoranda of Understanding with the Mexican Ministry of the Economy committing to expanding trade and investment cooperation (full agreement in English and Spanish) and the University of California inaugurating the Trade and Service Desk at Casa de California (full agreement here).
For more details, please see CalChamber's coverage of the mission here.